Business High Speed Internet.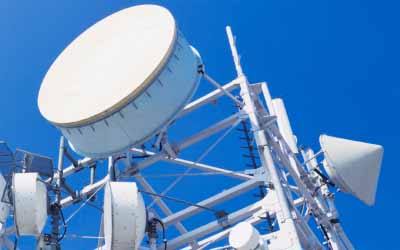 You may ask why a business would want a FCC licensed wireless internet connection. There are several reasons including availability, economics and redundancy. Obviously if there are no other high speed options available  at your business location, wireless can allow you to stay at the same location without having to sacrifice productivity. Licensed links can often provide an extremely stable connection at a much lower monthly cost than fixed Internet.
Redundancy has become one of the driving factors for selecting wireless. Many companies have fiber or T1 lines feeding their building, but want a secondary connection in case there is an outage. Thousands of dollars in productivity can be lost when a connection fails and workers are unable to do their daily tasks. If IP phones are used it may even prevent outside communications.  
For these companies Coho can commission a FCC licensed microwave link, setup dual routers implementing BGP so there is virtually no down time if one of the connections fails.  Coho can manage all aspects of the design, installation, testing, monitoring and ongoing support of this system. Our installation team is properly licensed and insured and our CCB # is 165990.
Check Availability